Filter by Category
Our Classes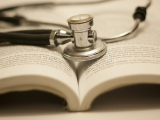 Online CRMA Class - Spring
with Brenda Duggan

Apr 13, 2021 at 5:30 pm
Do you want to increase your skills? As a CRMA you can work in assisted living or group homes administering medications. This is a great training to etiehr get you started in the healthcare profession or advance your skills. This will be an online class except for the mock med pass at the end. 
Class Dates & Times: April 13th to May 13th, Tuesday & Thursdays, 5:30pm-9:30pm
Location: Online/Zoom- a computer and an internet connecet is required. 
Fee: $395
How to Write a Legacy Letter
with Valerie Lawson

Apr 17, 2021 at 9:30 am
If you had the chance, how would you want your family and friends to remember you? What message would you like to send to those you love, maybe something you struggled saying but want them to know? This workshop will explore how to write a Legacy Letter. We will also discuss whether you would like to give it now or save it for a later time.
Saturday, April 17, 9:30-11:30am
Instructor: Valerie Lawson
Online via Zoom
Cost: $25
Email classes@aetc.us or call 207-370-4139 to sign up.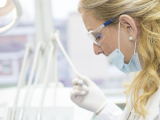 Patient Service Specialist (PSS) Training
with Brenda Duggan

Apr 19, 2021 at 9 am
Are you intersted in the medicial field? This 50-hour class will teach you basic care, rules and regulations needed to work in an assisted living or group home as a Patient Service Specialist. Plus, with this certificate you can also work for a private in-home care company. 
Start Date: April 19, 2021
Schedule: Monday - Friday, 9:00AM-2:00PM
End Date: Aptril 30, 2021
Place: Online
To sign up call 207-370-4139 or email classes@aetc.us
Additonal funding may be available. Scholarships available at SCEC call Jen @ 255-0983